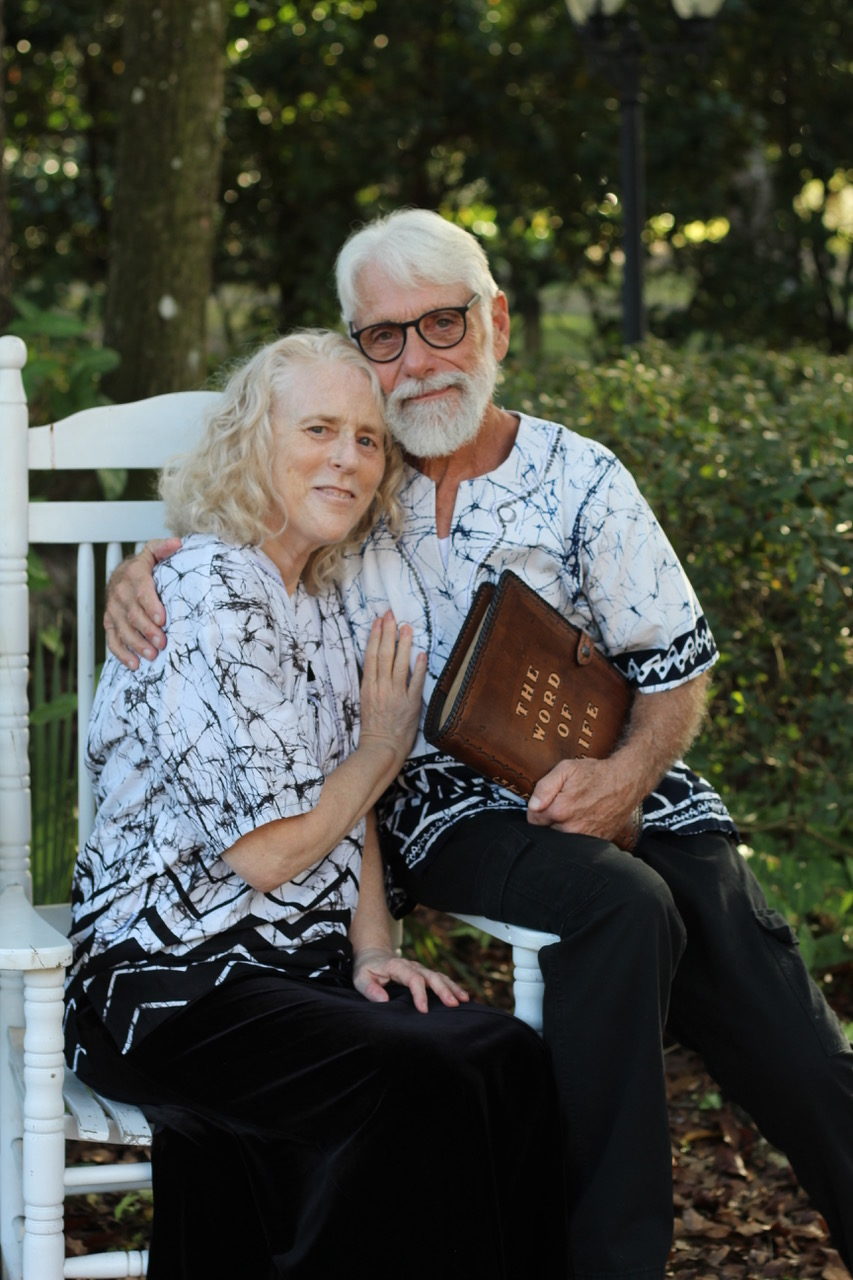 In September 1995, Stephen retired from a 20-year career in the United States Coast Guard.  It was while on active duty in New London, Connecticut when a fellow "Coasty" led Stephen to the Lord on March 24, 1989.  He then took the Gospel home to Laura and their daughter, Danielle, then 7 years old, and had the privilege to lead them to Jesus Christ on May 1, 1989.  As a family they joined Victory Bible Baptist Church in Ledyard, CT where Stephen's Coast Guard friend attended.  Here, the Holt family served there for 15. Stephen and Laura moved to DeLand, Florida in 2004 for the purpose of attending Bible School at The Bible Baptist Church.  While serving in Connecticut Bro. Stephen established a circuit of nursing home ministries, bringing music and "bootleg preaching" — preaching from the hymns which the residents knew so well — to 6 area homes and touching hundreds of lives.  This fruitful family ministry continued for 13 years until the marriage of their daughter at which time Stephen fulfilled his long-awaited desire to go to Bible school.  It was during the first semester of school when Stephen's heart was touched to minister to the needy people of Sierra Leone, West Africa.  He graduated from DeLand School of The Bible in May, 2007 and following 16 months of deputation, Stephen and Laura moved to Sierra Leone in November 2009.
Wife and homeschool mother, Laura's focus has been to put family first.  Upon the graduation of their daughter from her course of homeschooling in 2000, Laura was able to return to art school with the intentions of pursuing a freelance career in natural science illustration.  In 2004, when leaving for Bible school, Laura temporarily put aside her goals, but upon moving to Sierra Leone, it became clear that God had other purposes for the intensive training she received at Rhode Island School of Design. When leaving for Sierra Leone in November, 2009, Laura took her easel, drawing table, and a few basic art supplies, never imagining what lay ahead (please see Illustrated Evangelism under Ministries).
Due to a debilitating genetic health condition, greatly exacerbated by many bouts of malarial fevers, including cerebral malaria, Laura is no long able to live in Sierra Leone.  Not wanting to totally abandon the work, she and Stephen have made the commitment to live apart.  But Laura is able to still be vitally linked to the GTF Bible Mission by providing artwork for the evangelism circuit produced in her small studio in DeLand FL, where she lives with their daughter and her family.