The Origin of ''Fragments of Gold''
Standing knee deep in muddy water, the old woman laughed and motioned for Stephen to come look. Her pinky finger was extended and on the tip was a barely-visible glittering fragment of gold. She was excited; her efforts had been rewarded. Stephen, however, was inspired: if this old woman could labor day in and day out for a few small fragments of gold, gladly bearing the toil, heat, and back breaking work, how much more should we eagerly be about the Father's business of gathering the fragments of lives – soul miners rather than gold miners – laboring for the love of Christ.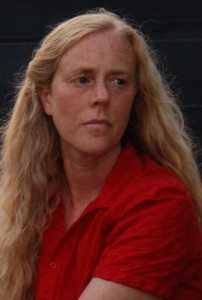 When we first moved to Sierra Leone in November of 2009, the Lord began to enlighten the eyes of my understanding through common, every day occurrences in a foreign culture. Things which were so ordinary to our people brought light and understanding of spiritual truths because to me they were anything but ordinary. Other encounters brought much needed comic relief as I learned to laugh at myself and my cross-cultural struggles. As these observations began to develop and occur with greater regularity, I started recording them in a separate journal. I now keep three different journals: one for the lessons and insights I learn from the culture (Until the Shadows Flee Away); the second for personal lessons gained during my Bible reading (Meditations from the Morning Watch); and the third is my madcap chronicle of daily life (Letters to My Friends). I had never kept a journal before but at the request of our daughter I have developed the habit. Now, as I review their contents, I can more clearly see how the Lord is refining my faith. Lessons, and events, joys and discouragements, which otherwise would be forgotten or blurred by time are herein contained for my continued learning.
Not everyone can have the privilege, even short term, of living in a foreign country and having its culture touch their heart. Grains of Gold is my way of bringing to you a sample of the richness of life in Sierra Leone as gleaned from my journals thereby enabling you to enter into my lessons. This is a tapestry woven of life's events; some of the threads will be light and humorous; some will be dark and harsh but when combined it will create a cultural collage of the people we are so privileged to love and serve.
Come join me in a journey of the soul as together we gather Fragments of Gold.
"This is not a good place to be," he told me in reference to the town of Yele in general and the Lion Heart hospital in particular . . . Tonkolini District, where the Dutch charity Lion Heart hospital is located, had been put under quarantine just three days prior because the Ebola Virus Disease (EVD) was spiking so severely.
Read More